The resident ceramicist of the Mojave Desert, Katie Kimmel creates clay creatures that evoke whimsy and trigger long bouts of laughter. The brightly colored anthropomorphic creations will make any home happier. Some may say it's her unabiding love for dogs or passion for the culinary world, Katie may attribute her aesthetic to long walks around antique malls - either way, we stan 🙌.




Katie has shown her work at galleries coast to coast and has created lines for one of our faves Susan Alexandra, and most recently The New York Times.

All Katie's pieces come with a guarantee you'll have the best time ever. Find out how below.




Pieces featured.

Various food pieces from 2015
A very large dog vase with clouds
Two cloud vase siblings
A very large dog vase eating a snack




1. How did you get started in ceramics?



I took classes in middle school and loved them. My mom recently let me know that my teacher was not a fan and would vent to her about all the "shit" I was making (I was making sculptures of poop). And then I sort of forgot about it until a friend in college suggested I take a ceramics class with them and I immediately fell back in love. Sometimes I still make shit as tribute to my younger self.

2. Your creative output is inspiring, What motivates you? Where do you find inspiration?

Thank you! Most of what I do is commission based so I think that obligation might be my main motivator haha. I find a lot of inspiration in antique malls.






3. What was the first piece you made?



Aside from the previously mentioned poop it was probably a painting of a toilet. My dad joked that if I made a painting of a toilet and hung it in my playhouse I could claim that it had a bathroom. I also had the salt dough book from the American Girl Library that I LOVED. I probably made 100 of the mouse guy (If you read it you know).

4. What came first for you, dogs or the dog vase?

Dogs! I've always had a dog.




5. Can you share more about your love of pups and your work with rescues?

I love dogs and I love rude dogs. I grew up with a Chihuahua named Dottie who hated most everyone and everything and it cracked me up. She was so rude and violent but also like 4 pounds so it made sense that she needed to be so extreme. My dogs Pony and Muffin are also bullies (Pony more than Muffin). Everyday at 5pm on the dot they barrel into my studio and slap their feet on the ground until I get up to feed them dinner. They decided on the time 5pm not me. I could go on but it just brings me a lot of joy to make sense of what they are thinking and every time I look up, and one of them is glaring at me, I die laughing.

I causally applied to be a foster at Mutt Scouts, a Los Angeles based rescue, in March because it sounded like fun and a nice thing to do. We had a couple awesome dogs roll through and get adopted! Afterwards Mutt Scouts asked if I would be open to taking in a hospice foster- A very sick and abused Saint Bernard named Frankenstein and we said why not! Frank was magnificent and gorgeous and everything good. I just stared at him all day and everything he did was incredible (even when he would take the lid off the trash and go wild). On my birthday he hid in the background while we cut the cake and the second my husband put a huge slice on a plate Frankenstein appeared from nowhere and gobbled the whole piece! It really sucked when we had to put him down but I was very touched by the way Mutt Scouts advocated for him and not a lot of people would do that for a crusty old dog. Taking in a hospice foster can be a real punch in the gut but I would do it over again times a thousand.

6. Inyokern - can you tell us why you picked the desert for your studio?

My friends Lorien Stern (@lorienstern) and Dave McPeters (@davesclubhouse) have lived in Inyokern for many years and invited us out to stay for a couple months- we really loved it and decided to stay! It's a very small town in the northern Mojave Desert. I had always considered myself to be a city person but my time in the desert has completely changed that. I love privacy and it's very nice to look at the stars.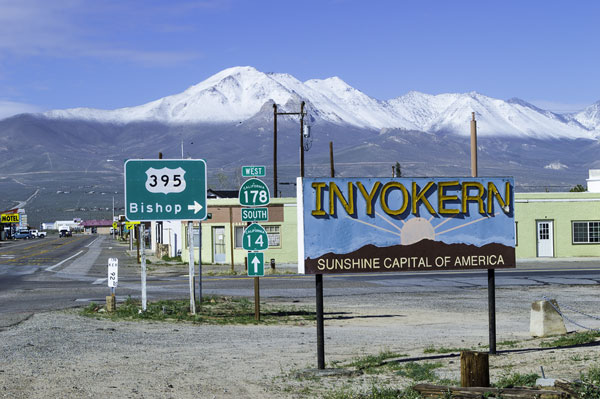 7. Is there a dream commission or project?



I have many dreams and lots of ideas. I would love to make dog toys, school supplies, coffee tables, more pool floats and other silly things. I wish I could make blind boxes like 5 surprise mini brands. I work in a vacuum so it's really fun to work with other people/companies. I've been renovating a couple trailers outside my house with the hope that someday I can have other artists come out for extended periods for collaborations.

8. What are you listening to right now? Do you have a playlist or podcast you can share?

My favorite podcasts are: Who? Weekly, Scam Goddess, Page 7, Last Podcast on the Left, Mother May I Sleep with Podcast, Criminal, The Thing About Pam, A Woman's Smile, and Radio Rental.



9. Words of inspiration for artists out there creating during these unparalleled times?



I'm not sure if I have anything helpful to say- sometimes when I cant think of what to make I'll pretend I'm making a gift for an acquaintance.



Kiln or Pitfire



Kiln



Freehand or Wheel



Freehand. My dark secret is that I don't know how to use the wheel.




Chicken or Egg

As a pet? Egg.



Pasta - fresh or dry



Dry

Shrimp - Peel-n-eat or Peeled and Deveined

Peel-n-eat but really either.

Dawn or Dusk

Dawn

www.katiekimmel.com
@katiekimmel