If there's one person in the universe that deserves the title of Watermelon Queen, it's Susan Korn, designer and founder of NYC-based handbag and accessories line Susan Alexandra. Best known for her signature beaded bags and fashion shows, but make it theatre (or Bat Mitzvah), she has been redefining accessories since 2014. Each piece is conceptual and arguably anti-fashion, handmade with lots.of.love in NY.

New York is a huge inspiration in her work, you can feel the palpable magic of the city in each of her pieces. If the bodega is a gallery, then Susan is the forever featured artist.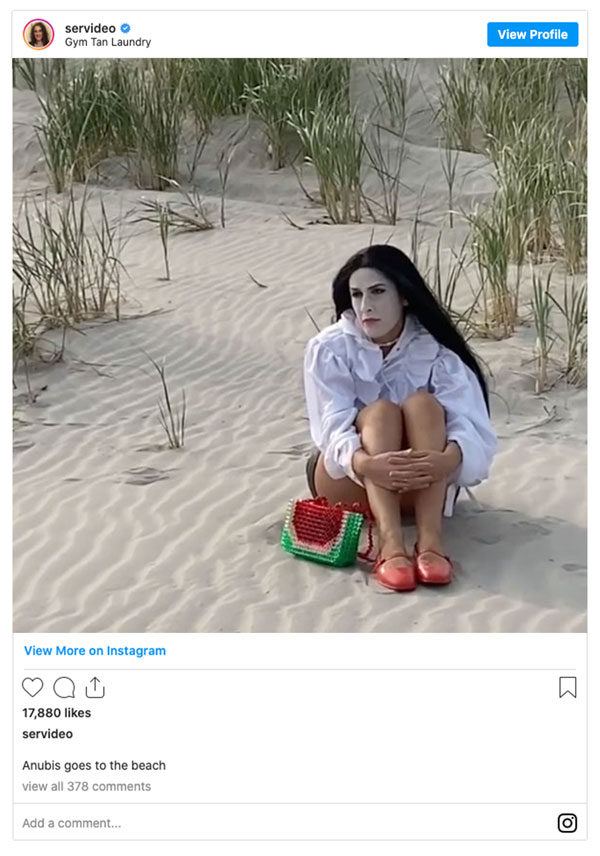 Seen on all the it girls including Lauren Servido's alter-ego Anubis on the Jersey Shore to Gigi Hadid and Alexa Chung, her bags exude the kinda kitschy-nostalgia-sparkle-pizzazz we all need.




Animal print, pastel geometric shapes, papillons, fruits, but specifically watermelon, the one that started it all. We sat down with Susan to discuss all things good and gourd, read all about it below.






Where did your love for watermelon come from? What makes them so awesome?


I blossom in the summer and so do watermelons. We're kindred spirits. I envy the beauty, heft and presence that a watermelon possesses. That patterned skin! that pillowy flesh! So sexy without even trying.



What came first the beads or the watermelon?


The watermelon came first but if you're a spiritual person you realize that everything is happening simultaneously, so...

Walk us through the watermelon collection.
Each piece is meant to encapsulate the joy, vibrance and delectability of a perfect watermelon.

If you could pick one person (dead or alive) to drip in your watermelon accessories who would it be and why?
Frida Kahlo because she is my patron saint-ess. She inspires me endlessly. She also famously painted a fantastic watermelon portrait that you should google.


How do you start your creative process? And how much does being a Scorpio play into it?


A book, a movie, an instagram post, an imaginary world-all these elements influence my work. I'm really all about creating these dream worlds that one can disappear into. Scorpio's are notorious dwelling in the darker crevices of life and my work is about luring you out of the darkness.



How did you come up with Susan Alexandra the Musical for fashion week? And how did you go about casting (

Megan

,

Lauren

,

Benny

- some of the best voices on the internet)?
I wanted to do something different, something that left a lasting impression and tickled peoples hearts. When I was casting, I reached out to the people who do that for me.




If you could give your 12-year self a piece of advice, what would it be?
The guy who broke your heart will eventually text you and apologize.

Mercury's retrograde, co-star just shouted something rude at you, and it's raining. What do you wear?
A watermelon bag and nothing else.

Anything you'd like to share about your next endeavours?
Not work related but I really want a garden.



seeded or seedless (watermelon)?


SEEDLESS



desert or beach?


Forest



miniature handbag or miniature food?


A mini handbag to hold my mini food



bop it or skip it?


Bop!



waterpik or water slide?


Waterpik! I have a phobia of bad breath!



brooklyn bridge or manhattan bridge?


Manhattan-closer to me so therefore it is the better bridge.



drip or drop?


Drops because they're more cozy and charming.

www.susanalexandra.com
@susan_alexandra