Vol. 2 folks.

The holidays looked different this year. Through it all we have found our own ways to stay connected. Our partners in this issue all exhibit the creative force that brings people together - through art, food, laughter, joy.

In all honesty - not to get woo-woo in an online wine spritzer zine - 2020 has been a struggle on so many levels. We've all been tested and forced to crawl out of the pandemic / political / economic mess to see the world as a glass half-full. When we look back at these images created by our guest Creative Director Linnea Bullion, we smile.

An extra big thank you to the Bob Baker Marionette Theatre for lending their space, staff, and marionettes for our photo shoot. A Los Angeles institution since 1963, their live performances are imaginatively remarkable. Click here to help them keep a roof over hundreds of marionette heads.

Do what we did, get lost in these artists for a bit and support them. Enjoy our collective take on Gatherings.

Lots of Love,



eic Christina Lazzaro



*We're a big deal now. So massive we've welcomed a guest Creative Director, Linnea Bullion. The Los Angeles based photographer shoots in a breadth of photographic genres including still life, editorial portraiture, stop motion animation, lifestyle, and documentary.




Linnea has dedicated herself to learning, both behind the camera and in the world at large (did you know that dogs' nostrils are "stereoscopic," aka they smell independently from one another?). Although a National Geographic photographer once told her her work was "bullshit," and one WaPo commenter wrote that her photography is "...just silliness camouflaged as art," she finds photography to be quite enjoyable, and aims to have her images be enjoyable as well. She likes to instill optimism and play, if not outright humor.

When we first approached her about this project, there was a lot of "YES", over the phone. A match made in heaven? We think so.

Linnea's quarantine self-portraits were recently featured by The Washington Post. You can see more of her work on her website or Instagram.



1. Share your approach to photography?



Try new things. All the time. Make sure I'm always learning. Challenge myself––if I'm intimidated by photographing something, that probably means I'm on the right track!

I also decided early on that I wanted to be optimistic in my photography; yes, there are terrible things happening in the world, but I don't want to capture it. I've always found photography to be fun, so I want my work to be fun too.






2. Tell us more about your self-portrait series



I've been drawn to self-portraits for years. It's fun to build things by yourself and see what you can come up with. If it doesn't work, no one is let down (though I did recently read about not viewing any shoot as a "failure," and I'm adopting that from here on out). They're a chance for me to practice lighting, and posing, and art direction. And they're a form of play for me.

3. If you could photograph anyone, alive, passed, super faraway, who would it be?

A friend of mine passed away our freshman year of college in a skiing accident. I realized afterwards that I didn't have a single photo of him. I think that led to me wanting to shoot everything, all the time, and feeling guilty when I didn't have a camera with me. I've moved away from those feelings––I think it's important to experience a moment for yourself and not for a camera––but I still wish I had shot a portrait of him.



4. Who are some photogs you look to for inspiration?



Danielle Levitt, Alex Prager, Holly Andres, Cindy Sherman, Ryan Schude, not a photographer but Wes Anderson, Alec Soth, Emily Shur, Julia Fullerton-Batten, Henri Cartier-Bresson, Elliot Erwitt, Stephen Shore, William Eggleston, Helmut Newton. And many, many more!



5. What projects do you have in the pipeline?



I'm working on a new series called "The ABCs of Alliteration," where each letter has an over-the-top alliterative sentence I photograph.



6. What is the most memorable photograph you've taken?



My dad gave me a digital camera when I was in 8th grade. I think it was 5 megapixels or something hilarious now, but at the time it was magical to me that I was able to see what I was making as I went. We went on a trip to China that year through school, and I shot a photo of a pavilion with willow branches blowing around it. It was a simple photo, but I remember looking at it and thinking, "I want to do this forever."






7. Last photo you took on your iphone?



A photo of my DIY pom pom Christmas tree topper! It took far too long to make but I'm absurdly proud of it.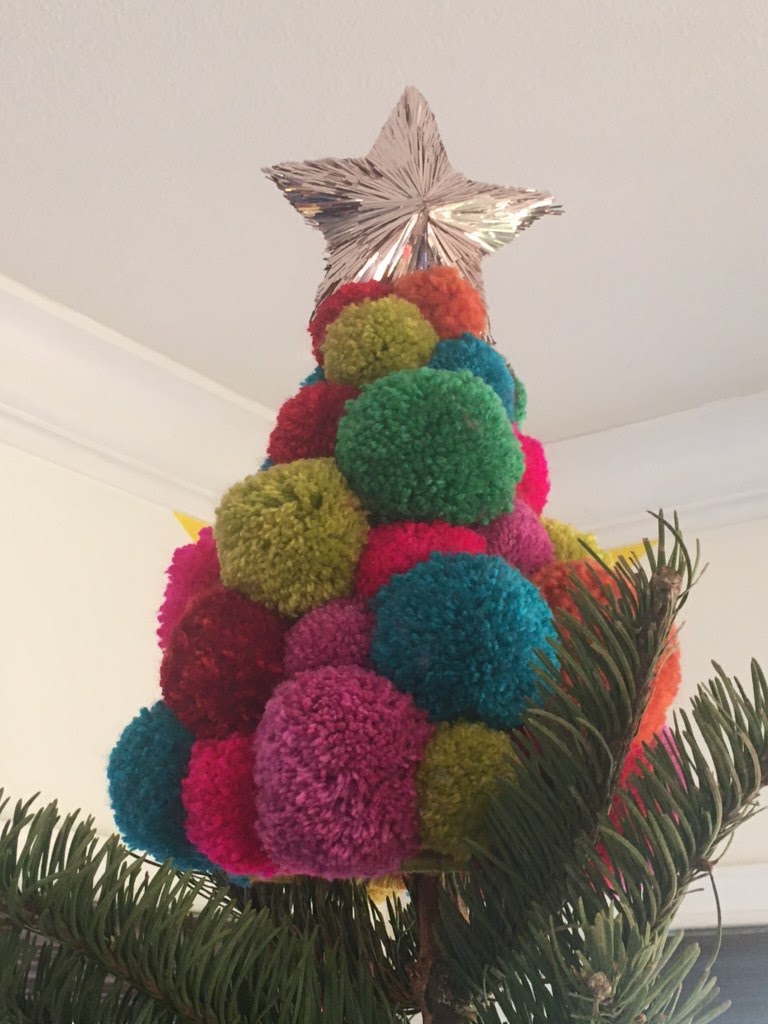 8. How has your work evolved?



I'm constantly learning. I used to shoot with natural light pretty exclusively, but as I've grown and learned more about strobes and the power (pun intended) of shaping light, I've been more drawn to posed/styled photography. With that being said, photojournalism was my first love and I still like to find ways to draw in elements of the undirected moment.





Digital or analog

Digital. Mostly because I learned on digital (though I shot disposable and point and shoot film cameras before that), and, well, it's cheaper… I maintain that I don't care how you shoot something (film, digital, iPhone, Canon, Nikon, pinhole) so long as you produce something that moves me!

Print or digital

Print. I LOVE having something tangible to hold and flip through. I make a lot of zines/small photo books and making those is one of my favorite parts of the process. I enjoy pairing images and seeing how they play together.

Bucket hats or space helmets

Bucket hats… INSIDE space helmets. I'm a recent convert to the bucket hat club! Wearing them makes my brain feel crazy (I think it's because it changes how you hear? I know that sounds weird to say but that's my one thing that bugs me about hats––it changes the way sound reaches your ears and I can't wear them for too too long because of it), but I haven't had a haircut since pre-pandemic.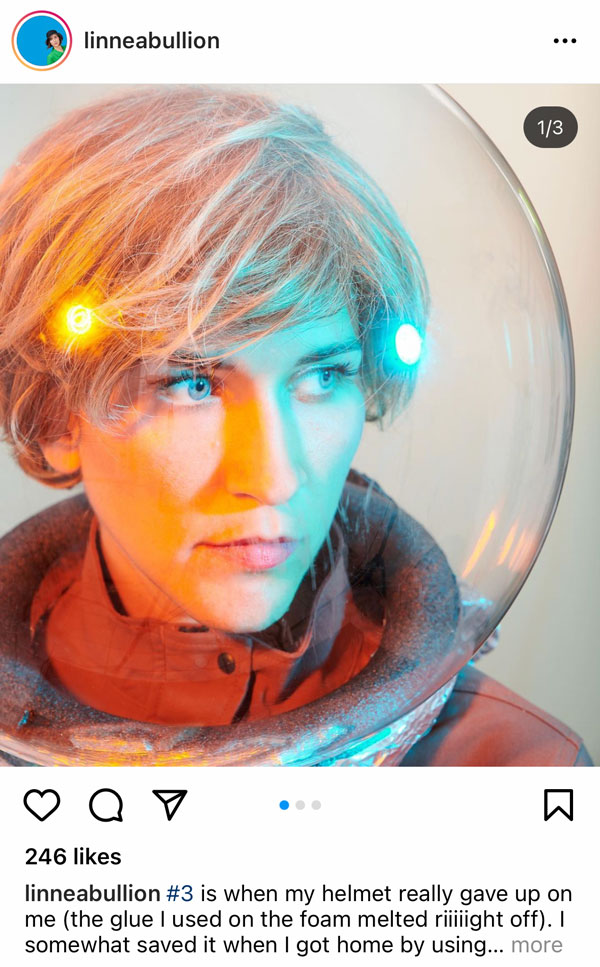 Home studio or on location

Oof. I think I'm going with on location, just because my current studio is tiny and I like to have some space to play. With that being said, I hate lugging around equipment. I could really go either way on this. Location for the stills! Studio for animation. There. I found a way to be indecisive but sound like I'm being decisive.



High fashion or everyday duds



Everyday duds. I'm purely thinking about me, not what I want to shoot. Fashion + functionality is all I want.

Studio Light or Sun Light (or natural light)

Supplemented sunlight! I like using natural light as my key and adding in strobes for fill.


www.linneabullion.com
@linneabullion


The resident ceramicist of the Mojave Desert, Katie Kimmel creates clay creatures that evoke whimsy and trigger long bouts of laughter. The brightly colored anthropomorphic creations will make any home happier. Some may say it's her unabiding love for dogs or passion for the culinary world, Katie may attribute her aesthetic to long walks around antique malls - either way, we stan 🙌.




Katie has shown her work at galleries coast to coast and has created lines for one of our faves Susan Alexandra, and most recently The New York Times.

All Katie's pieces come with a guarantee you'll have the best time ever. Find out how below.




Pieces featured.

Various food pieces from 2015
A very large dog vase with clouds
Two cloud vase siblings
A very large dog vase eating a snack




1. How did you get started in ceramics?



I took classes in middle school and loved them. My mom recently let me know that my teacher was not a fan and would vent to her about all the "shit" I was making (I was making sculptures of poop). And then I sort of forgot about it until a friend in college suggested I take a ceramics class with them and I immediately fell back in love. Sometimes I still make shit as tribute to my younger self.

2. Your creative output is inspiring, What motivates you? Where do you find inspiration?

Thank you! Most of what I do is commission based so I think that obligation might be my main motivator haha. I find a lot of inspiration in antique malls.






3. What was the first piece you made?



Aside from the previously mentioned poop it was probably a painting of a toilet. My dad joked that if I made a painting of a toilet and hung it in my playhouse I could claim that it had a bathroom. I also had the salt dough book from the American Girl Library that I LOVED. I probably made 100 of the mouse guy (If you read it you know).

4. What came first for you, dogs or the dog vase?

Dogs! I've always had a dog.




5. Can you share more about your love of pups and your work with rescues?

I love dogs and I love rude dogs. I grew up with a Chihuahua named Dottie who hated most everyone and everything and it cracked me up. She was so rude and violent but also like 4 pounds so it made sense that she needed to be so extreme. My dogs Pony and Muffin are also bullies (Pony more than Muffin). Everyday at 5pm on the dot they barrel into my studio and slap their feet on the ground until I get up to feed them dinner. They decided on the time 5pm not me. I could go on but it just brings me a lot of joy to make sense of what they are thinking and every time I look up, and one of them is glaring at me, I die laughing.

I causally applied to be a foster at Mutt Scouts, a Los Angeles based rescue, in March because it sounded like fun and a nice thing to do. We had a couple awesome dogs roll through and get adopted! Afterwards Mutt Scouts asked if I would be open to taking in a hospice foster- A very sick and abused Saint Bernard named Frankenstein and we said why not! Frank was magnificent and gorgeous and everything good. I just stared at him all day and everything he did was incredible (even when he would take the lid off the trash and go wild). On my birthday he hid in the background while we cut the cake and the second my husband put a huge slice on a plate Frankenstein appeared from nowhere and gobbled the whole piece! It really sucked when we had to put him down but I was very touched by the way Mutt Scouts advocated for him and not a lot of people would do that for a crusty old dog. Taking in a hospice foster can be a real punch in the gut but I would do it over again times a thousand.

6. Inyokern - can you tell us why you picked the desert for your studio?

My friends Lorien Stern (@lorienstern) and Dave McPeters (@davesclubhouse) have lived in Inyokern for many years and invited us out to stay for a couple months- we really loved it and decided to stay! It's a very small town in the northern Mojave Desert. I had always considered myself to be a city person but my time in the desert has completely changed that. I love privacy and it's very nice to look at the stars.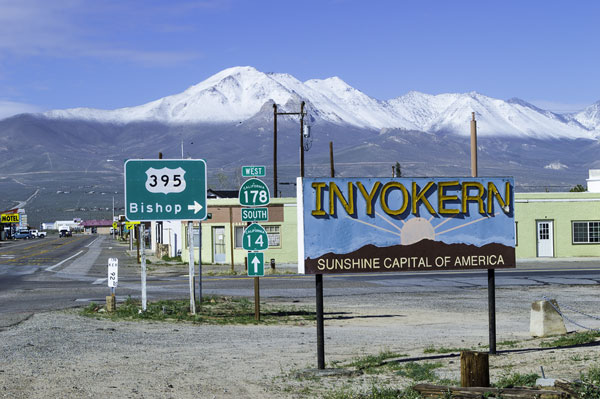 7. Is there a dream commission or project?



I have many dreams and lots of ideas. I would love to make dog toys, school supplies, coffee tables, more pool floats and other silly things. I wish I could make blind boxes like 5 surprise mini brands. I work in a vacuum so it's really fun to work with other people/companies. I've been renovating a couple trailers outside my house with the hope that someday I can have other artists come out for extended periods for collaborations.

8. What are you listening to right now? Do you have a playlist or podcast you can share?

My favorite podcasts are: Who? Weekly, Scam Goddess, Page 7, Last Podcast on the Left, Mother May I Sleep with Podcast, Criminal, The Thing About Pam, A Woman's Smile, and Radio Rental.



9. Words of inspiration for artists out there creating during these unparalleled times?



I'm not sure if I have anything helpful to say- sometimes when I cant think of what to make I'll pretend I'm making a gift for an acquaintance.



Kiln or Pitfire



Kiln



Freehand or Wheel



Freehand. My dark secret is that I don't know how to use the wheel.




Chicken or Egg

As a pet? Egg.



Pasta - fresh or dry



Dry

Shrimp - Peel-n-eat or Peeled and Deveined

Peel-n-eat but really either.

Dawn or Dusk

Dawn

www.katiekimmel.com
@katiekimmel




If there's one thing that's kept me sane during these times it's the excitement of hitting the flower mart with the hopes of creating an IG-worthy bouquet. And the gal I look to inspo is LA based floral designer and owner Birch & Bone, Amelia Posada. She has leant her talents to The Thirsty for our Gatherings issue and has been featured in WWD, Los Angeles Magazine, Los Angeles Times, + more.




Since launching Birch & Bone in February, 2015 and opening her first shop at the Ace Hotel in downtown Los Angeles, she has become a favorite florist of the celebrity, fashion and maker crowds. Beyond bouquets, Amelia's specialty are designs that brighten and fill spaces.




1. What's your seasonal favorite stems for the holiday season?

Blue Cedar- smells like a hike on a crisp morning in the PNW and it's stunning

2. Explain the dried flower trend.

LOL. I have no idea how this became such a thing, but I'm stoked people want dried flowers! I have always used dried florals in my pieces, because I love pulling that texture into the softness of fresh floral arrangements- and then my clients get to collect all the little dried forever bits and make cute little moments around the house! Dried florals are expensive but what a great investment to have some forever decor to tuck on a cute shelf or table- when you get tired of them- spray paint them another color!

3. Where do you look for floral inspiration?

I look to my favorite artists, architecture, furniture designers for palette and shape inspo...CA landscape




4. Floral accounts to follow?

TulipinaDesign, HattieMolloy, Azumamakoto

5. Holiday tables are smaller, should the tablescapes receive a downgrade too?

Honestly I love going for a walk and foraging stuff or walking around my yard and snipping greens and things- I literally take citrus fruit laying around and poke the foraged leaves into the citrus and create a free or cheap tablescape using decor and found things around the house- or buy a few blooms and incorporate those to the table scape too! OR if you want to support my business, holler at me and I will create you a beautiful low, crawling centerpiece!




Daisy or chamomile?

Chamomile

Rabbit Tails or Roger Rabbit?

Rabbit Tails




Wreaths or cornucopias?

WREATHS ( I am a wreath MACHINE!!!)




Tiny lil persimmon or tiny lil apples?

TINY LIL PERSIMMON obvie

Found vessel or dedicated vase?

Found vessel

Dried or fresh?

Dried!

birchandbone.com
@birchandbone
Jihee Kim is the force behind Perilla LA, the modern Korean banchan in a box made with home gatherings in mind.




Pre-Perilla, Jihee has leant her talents to San Francisco's Gary Danko and Santa Monica's Rustic Canyon. The rotating menu at her 2019 pop-up series Dandi was referred to as an "eclectic Korean tasting menu (that) has changed the game entirely," by Food & Wine. Perilla LA made the coveted Los Angeles Times 101 List for take-out and pop-ups.



*photo cred Bill Addison / Los Angeles Times

Perilla is Jihee's return to her roots and long standing desire to infuse Korean banchan with diverse techniques created from fresh produce from weekly farmers markets. It's the most delicious way to eat your vegetables.

Menu Items Featured.

1. Sweet Potato: Braised in gingery soy sauce with orange peel

2. Napa Cabbage Kimchi: Fermented napa cabbage with Korean chili flake, garlic, fish sauce, onion, and ginger

3. Rolled Egg: Rolled egg omelette with seaweed

4. Pickled Shishito: Muchim with Doenjang (fermented soybean)

5. Fermented Cabbage: Layered with perilla leaf

6. Green Bean Muchim: With creamy garlic, sesame paste.

7. Steamed Eggplant: Scallion, garlic serrano.

8. Fermented Cucumber with Korean Pear: Gochugaru (Korean chili flake), garlic, rice vinegar.

9. Steamed Rice: Seasoned with furikake and soy braised mushroom.




1. What is banchan?

Banchan are the little side dishes that are meant to be eaten in a Korean meal.

2. How is banchan a different approach to eating?

Banchan is versatile. Most banchan are heavily vegetable-focused. While some of the ingredients aren't necessarily new the flavor combination and approach to each banchan can be geared to the person making it or for who it's being prepared for. Salty banchan can be paired with blander less seasoned foods while sweeter banchan can be paired with flavor-rich foods. Also, you can control the flavor more by eating it with rice which acts as a familiar base and flavor enhancer/compliment.

3. In banchan - what is the perfect meat to veggie ratio?

One bite of meat with 5-6 small bites of vegetables. You always want to end up eating more vegetables than meat. Banchan helps you maintain balance in your appetite and your stomach.

4. What does family-style mean to you in this day and age?

So "family style" is a new term for me when I came to the States because for me every meal I've had was "family style", growing up sharing meals was a must and deeply ingrained in our culture. Here "family style" means huge portions that everyone can pass around.




5. How did your culinary experience (Rustic Canyon, Dandi) prepare you to start Perilla for the folks at home?

So working at a professional kitchen helped me rethink the possibilities on how I can create my dishes and expand the world of ingredients that I can use for banchan.

6. Share your must-have pantry items?

Sesame oil, Gochugaru, Sesame seeds, and Fermented plum extract, all different kinds of soy sauce, rice vinegar, and fish sauce.




7. Where is your favorite place to eat banchan in LA?

Jun Won used to be my favorite place to eat banchan but they closed because of poor business due to Covid-19 closures.

Choose One

Mild or Spicy?

Spicy

Bibimbap or Gimbap?

Bibimbap

Pickleback or Piggyback?

Piggyback

Cabbage or Daikon?

Daikon




Salmon or Steak?

Steak

perilla-la.square.site
@_perilla.la


Casa de Perrin began on founders Josh and Diana Perrin's on wedding day. Josh, an architectural photographer and Diana, a food and prop stylist, went on a 13 month hunt to create the perfect tablescape accoutrements for their reception.



Antiquing and estate sales all in the name of the consummate mismatched silverware turned into what we know Casa de Perrin as today. Following their nuptials the couple received requests to purchase the items used - it was a lightbulb moment.

Today Josh and Diana's catalog of dishes, serveware, silverware and glasses boasts some of the most unique and romantic selections for a casual meal for two or a banchan party for your marionette friends. Floral china to milk glass goblets, the best of Heath - Casa de Perrin gots the goods.




Featured in our shoot.


1. How did Casa De Perrin get started?

We started Casa de Perrin after we were looking for heirloom touches for our own wedding. When our various wedding vendors approached us to buy the pieces that we had curated after our special day, we knew we had stumbled upon something truly special!

2 . If you could set the table for anyone/place in the world, who/where would it be?

We miss setting the table for friends and family at home! We look forward to the day when we can all gather again.

4. What were some of the first pieces in your collection?

Our first collections were our vintage ones! It's such a fun challenge to piece together a collection of vintage dinnerware and we sourced ours from all around the US. Finding pieces that were all different, but still worked together in a collection was so rewarding. We love our vintage collections!




5. Mankas Boathouse - we love it there. Can you tell us about this event?

The wonderful Alison Events team did the design and planning for this stunning event! The venue was the perfect choice for this intimate occasion. We loved being part of this event— our Heath Ceramics collection was the perfect fit for this rustic yet modern, Northern California event and vintage touches really pulled the look together. The talented Elizabeth Messina (@elizabethmessina) captured the event in a way only she could!




6. Do you have a favorite season?

Our favorite season is the holiday season— we love the togetherness of this time of year. Even this year when it's been difficult to gather, people find creative, virtual ways to be with their loved ones and make the holidays special.




7. Where are you pulling inspiration from these days?

We find inspiration everywhere, but with the amount of time we've dedicated to staying in and social distancing in 2020, we've been reaching out toward nature for inspiration more than ever!

8. Can you let us in on any secret spots or websites you guys curate from?

Our collections have been built over the years from flea markets, estate sales, and our travels. We also collaborate with other talented designers, for example for our classic Anna Weatherley collection. It's hard to pinpoint one source in particular, as each piece has its own little story to tell.

9. Are there tablescapers or collectors you look to for inspiration?

We love working with our florist friends to tie together a tabletop! Recently we've loved working with the talented Schentell Nunn (@offerings.co) and Bia Yapp (@biablooms)! Megan Grey (@megan_gray) is also a long time florist friend of ours that we adore working with! We are so grateful to be surrounded by such talented floral designers!

This or That

Vintage or new-new

Vintage

Dine, in or out

Dine in

Family style or plated

Plated




Ceramics or China

Both!

Coupe or tumbler

Coupe




Up or rocks

Rocks

Indoors or Outdoors

Outdoors

Ebay or Etsy

Etsy

Table: round or rectangle

Rectangle

www.casadeperrin.com
@casadeperrin



We've all dabbled in a bit of quarantine baking, but sometimes it's best to leave it to the pros. Roxana Jullapat is the owner/baker of Friends & Family where she turns out the kinda baked goods we've tried to accomplish at home. Since opening its doors in 2017, Friends & Family has become Roxana's real-life manifestation of her love for ancient grains and California's seasonality through breads and pastries.




Friends & Family isn't her first tryst with flour. She began baking at Los Feliz institution Café Figaro with tenures at Campanile, Bastine, Luques, AOC, and Clarklewis. In 2011 she teamed with Chef Daniel Mattern to open Cooks County, which I was blessed to have around the corner from my dream apt of my 20's on Beverly Blvd.

She spills the tea on what makes the perfect crust in first cookbook, Mother Grains: Recipes for the Grain Revolution (W.W. Norton), will be released in April of 2021. Until then, peep what makes this consummate baker tick.




Pie crust - the wild west of baking - can you share your approach to crust?

Use great whole-grain flour and bake fully. Never serve an under baked pie.




Would you be willing to send a recipe for your pie crust? And that awesome video you took of making it?

Recipe is going to be published in my upcoming cookbook. I can share the recipe just yet.

Pick one pie 2020? Why?

Apple Pie. We all need the comfort. Also, it is affordable to make, and many bakers out there are short on cash after been laid off for so long.




Do you keep pastry hours on your day(s) off?

I sleep in which means I get up at 6am. A lot better than 2 am!

Do you dream about baking?

All the time.

What are you filling your pastry case with this month?

All my trusty stand bys but you can also see lots of winter fruits in our pastries: quince, apples, cranberries, persimmons, potatoes.

Do you travel with your starter?

Either way please explain Sometimes. If I travel to teach a class, yes. When i travel for fun. No. I would rather enjoy some other bakers' bread.

Please choose 1 answer, and feel free to write an anecdote or short explainer as to why (not necessary though).

Double or single crimp?

Crimping is very personal. Whichever speaks to you.

*Watch Rox's technique here

Lard or Shortening ?

Neither

Semi Sweet or Bitter Sweet?

Bittersweet if we're talking about chocolate

Fruit or nut?

Both

Cookies or croissants?

Both

Pie or galette?

Both



www.friendsandfamilyla.com
@wearefriendsandfamily

@roxanajullapat


Good bois make the world go round and behind the scenes are the good people at Mutt Scouts. They are dedicated to saving every dog and placing their mutts with the best humans out there, just scroll back up to Katie Kimmel's love for the org.



Mutt Scouts rescued our featured canine model Zeus after he was chained up as a guard dog, and we're very happy to share he's been rescued. You can always find the mutts they have for adoption on Pet Finder, like sweet, sweet Levi who was rescued with his neck slashed and is ready for his forever home.




More on Mutt Scouts below and they'd love to hear from you if you're thinking about fostering or adopting a rescue.

1. Please share deets on the good work Mutt Scouts does.

Mutt Scouts is a 501(c)(3) nonprofit dog rescue dedicated to helping homeless, abused, and abandoned dogs. We are committed to providing proper socialization, training, and medical care for each animal we save, no matter the cost. Mutt Scouts is not a breed specific rescue. We're dedicated to saving every dog we can, regardless of age, breed, medical or behavioral needs. We are transparent about our Mutt's needs with fosters and potential adopters to ensure that once a dog becomes a part of our organization, they will know nothing but love and safety for the rest of their lives.






2. How has the adoption process changed during the pandemic?



At the beginning of the pandemic, we received more foster applications than we knew what to do with and the rate at which people were looking to adopt went through the roof. We are a very small team of volunteers so navigating that new normal was a challenge, but we have been able to save more dogs this year than any other year before. Our team also tried to focus on welcoming the fosters that were or are currently living alone so that we could ensure they had companionship during the stay at home order. Dogs are the most loving, loyal, smart, caring beings- they give us back all the love we give to them, tenfold.

3. What are some tips for folks looking to adopt?

Flexibility is key! If you have a long list of deal breakers, you might not be best suited for adopting a dog until you are able to be more open about what you expect out of your dog. Patience is another big factor in welcoming a dog into your home. Our dogs come to us because they lack basic necessities like food, water, and shelter- many of them come from traumatic pasts or daily lives that don't allow them to be socialized. But we have seen even the most scared and timid dogs become their truest selves in their forever or foster homes. They just need time! I always tell people "this dog doesn't know they have been rescued by the good guys yet, so take the time to show them that we are the good guys and trust will follow".




4. Words of wisdom for new pet owners.

The dog you welcome into your home today will be a different dog in 6 months. Most of our dogs' lives before entering our org force them to be in survival mode. Once that survival mode mentality melts away, a dog can learn about who they are and are able to show you the amazing dog that was inside of them all along.

5. Something you wished every new dog owner would know.

Dogs are instinctual more than they are logical. We are the opposite. To us, a leash makes perfect sense, to a dog, they're thinking "why can't I move freely?". Dog's have two buckets, one mental, one physical. As long as both of those buckets are drained on a daily basis with walks, puzzle toys, etc- then the likelihood of your dog developing bad habits lessen, and you are going to have a happy & healthy dog both inside and out!




Please choose 1 answer, and feel free to write an anecdote or short explainer as to why (not necessary though).

Dogs or people?

Dogs!

Lap dog or good boi pillow?

Good Boi Pillow

Fetch or tug of war?

Fetch

Dog bed or dog in your bed?

Dogs in the bed!



www.muttscouts.org
@muttscouts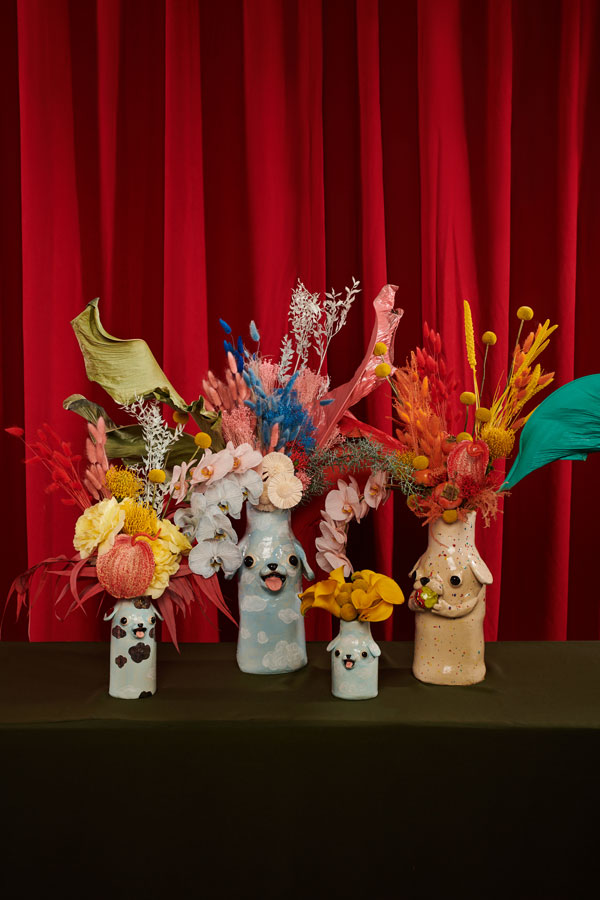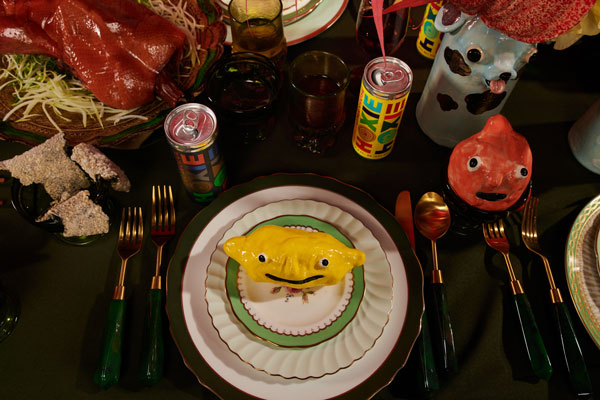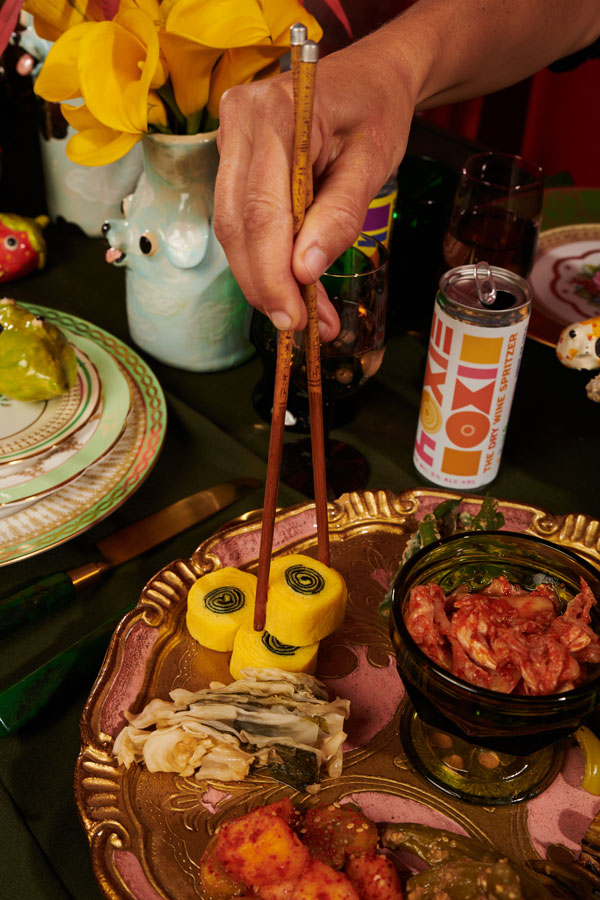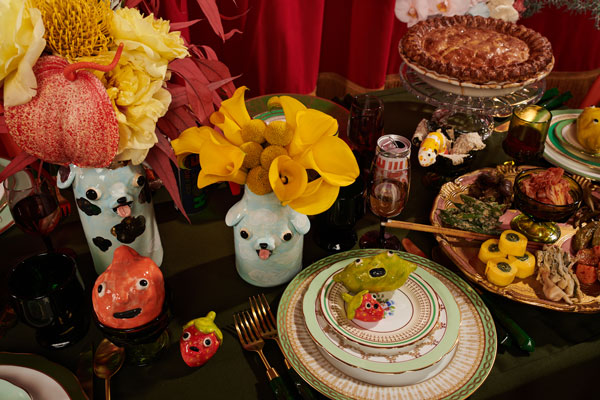 Al's back with her picks for vol. 2. This edit was inspired by how to dress your marionette dinner party and all the goodness that exudes from the Bob Baker Marionette Theatre. You can find the Los Angeles based stylist and her good boi Banjo at @allisonvictoria and on twitter @alcal6OOO.






ONE
This year in review
Not Spotify but Haiku
It's always for you

TWO
A curious time
Spritz and dine it's Christmas time
Oh, party of one

THREE
Make batter and roll
Inside out biscuits and dough
Hide, take cover, shy 👉👈

FOUR
Biden and Harris
We manifested this shit
No the vote got him

FIVE
Tater tots, turkey
Next year someone else will make
Bye home cooked era

SIX
Noticed a spider
He's sleeping next to my bed
Don't go, I love you

SEVEN
Spiders name Richard
He's a Scorpio uh-oh
Devil emoji